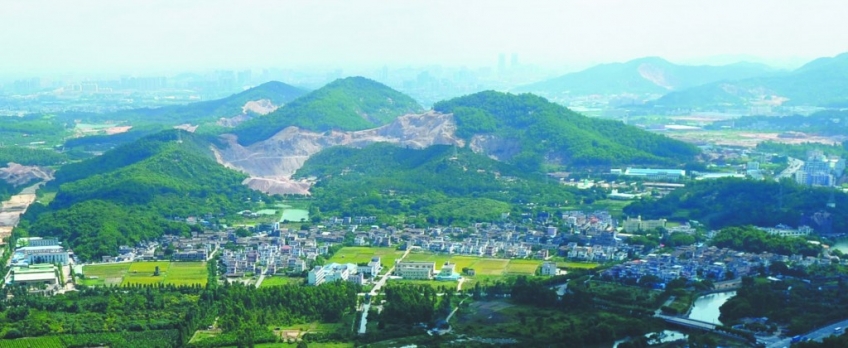 Caobian Village in South District. [Photo/Zhongshan Daily]
This year, the Department of Agriculture and Rural Affairs of Guangdong Province launched 50 leisure agriculture and rural tourism routes, 4 of which are in Zhongshan .
The 4 routes include the Lingnan Water Village Tour Route, the Beautiful Countryside Ecotourism Route of Caobian Village and Xiangnongzhou, Flower Field Agricultural Sightseeing Tour Route in Henglan Water Town, and the West District Agriculture and Rural Tourism Tour Route. Scenic spots include Yanzhou Academy, the Huang's Ancestral Hall, Weifeng Ecological Farm, Diyin Lake Ecotourism Resort in Sanjiao Town, Flower and Tree Ecological Landscape Corridor at Xijiang River, etc.