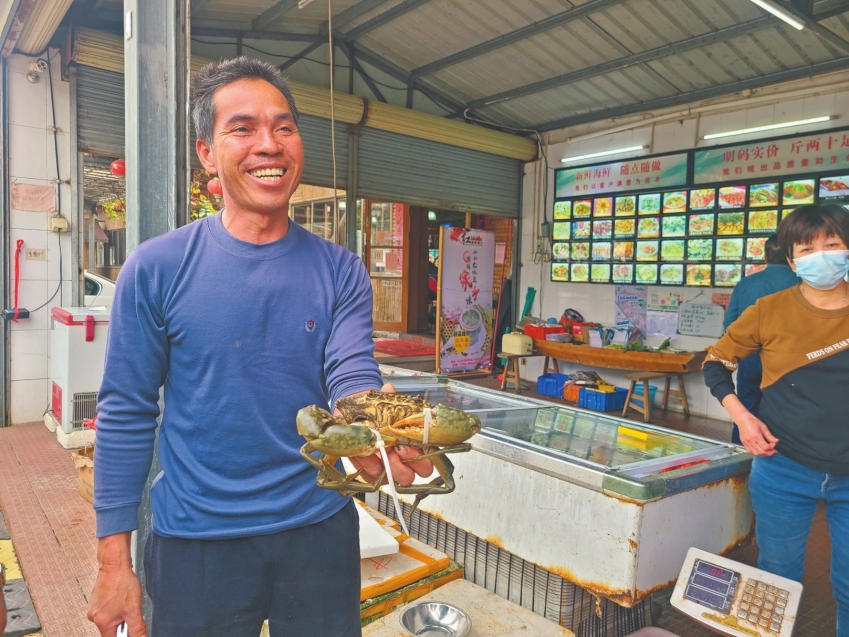 There are more than 30 restaurants in Yakou Village, Nanlang Town, a seaside village with a registered population of only 3,400 serving a variety of dishes like wonton, rice casserole, seafood, and more. The village has developed a reputation for its food industry which has directly encouraged 300 new food industry related entrepreneurs. There are more than 1,333 hectares of farming area in the village to provide enough fresh produce for the food industry.

The Yakou Food Street is near Shatou River in the village. On weekends, it is crowded with people from the Pearl River Delta region. Here has become a must-see rural attraction. Returning hometown to start a business has become an ongoing trend for Yakou people, and such business forms as homestays and sun dried goods have become new investment options.

Tan Jinkun, secretary of the general Party branch and village committee director of Yakou Village, said that most restaurants in the village are run by locals and more than 60% of the employees are local villagers.

Employment opportunities in the food industry in their village have made women the spokespeople for the service industry of Yakou. They have brought strong local characteristics into Yakou cuisine with their unique gentleness and kindness.

The food industry in Yakou Village relies on local aquaculture and horticulture industries, and also promotes their development in return. The industrial chain opens a road to prosperity for Yakou people.