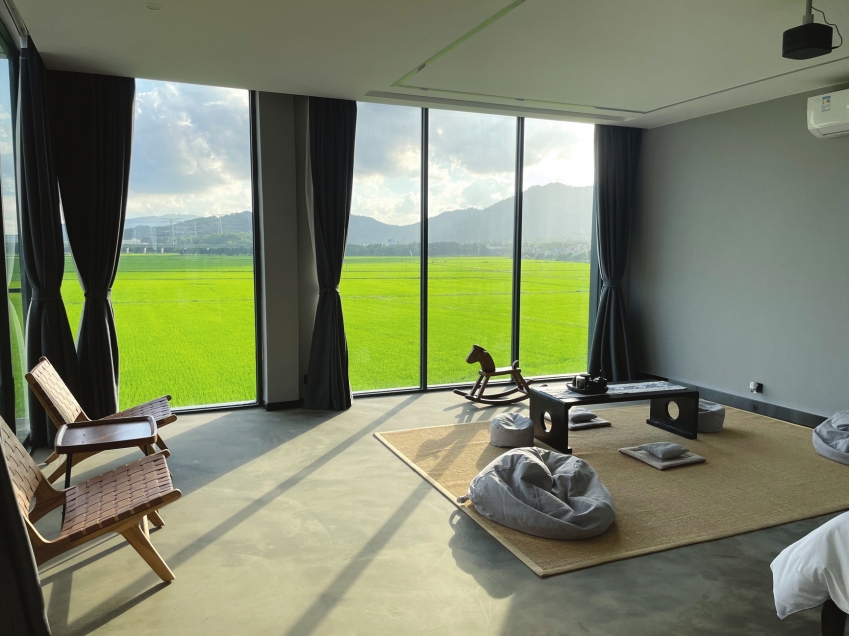 During the recently-ended May Day holiday, five special homestays in Yakou Village, Nanlang Town were fully booked. Tourists were attracted by the pleasant rural scenery, profound history and culture, and delicious local delicacies in the village.

Yakou Village has introduced 5 new homestays in just the last 2 to 3 years, and is vigorously developing its homestay-related economy to promote rural revitalization.

"Many young people return home from other cities to start businesses here, and many investors are selecting sites and preparing to move here", said Tan Jinkun, general Party branch secretary of Yakou Village.

"Due to the developing tourism, the rent in Yakou Village has increased nearly tenfold in 3 years." Tan said that Yakou Village will vigorously develop the homestay industry and diversify its development by combining sightseeing tours, fruit picking, pottery, coffee, and other elements.

Currently, Yakou Village is cooperating with China Southern Airlines to open a helicopter route for tourists from Guangzhou, Shenzhen, Hong Kong and Macao. The project is expected to be implemented by the end of this year.