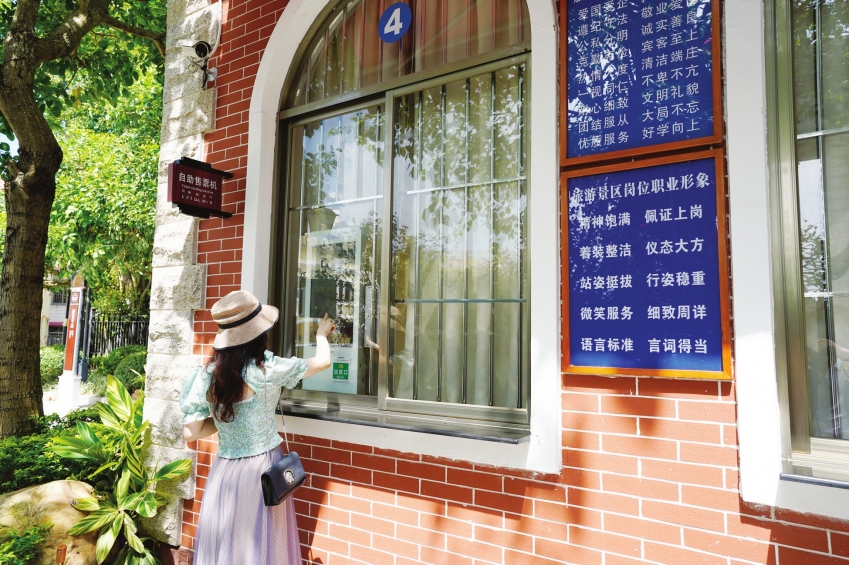 Zhongshan Studio City located in Cuiheng Village, Nanlang District is an important part of the national 5A tourist attraction Tourism Area of Sun Yat-sen Hometown. It is a comprehensive tourist attraction featuring sightseeing, patriotic education, and movie and TV shooting. In 2006, it was rated as one of the top 10 movie and TV bases in China.

This year, Zhongshan Studio City has invested over a million yuan to renovate its internal facilities and build several new scenic spots for summer holidays to meet the diversified needs of tourists and improve their experience.

Turn right after entering Zhongshan Studio City, and you will see the renovated Movie and TV Gallery. The exhibitions here mainly focus on collectibles, artworks, handicrafts and film and television images taken by past film crews in Zhongshan Studio City.

Zhongshan Naval History Exhibition Hall opposite the Movie and TV Gallery has also been renovated. The newly set up "Love Telephone Booth" provides free services for tourists in need and attracts more people to take photos.

The "Waterside Pavilion Bookstore" located between the central lake and the lookout pavilion has a collection of more than 1,000 books. Antique corridors, huge glazed windows and well-arranged bookshelves are compliment the pleasant view of a flowing stream, bridge, lovely flowers and greenery.