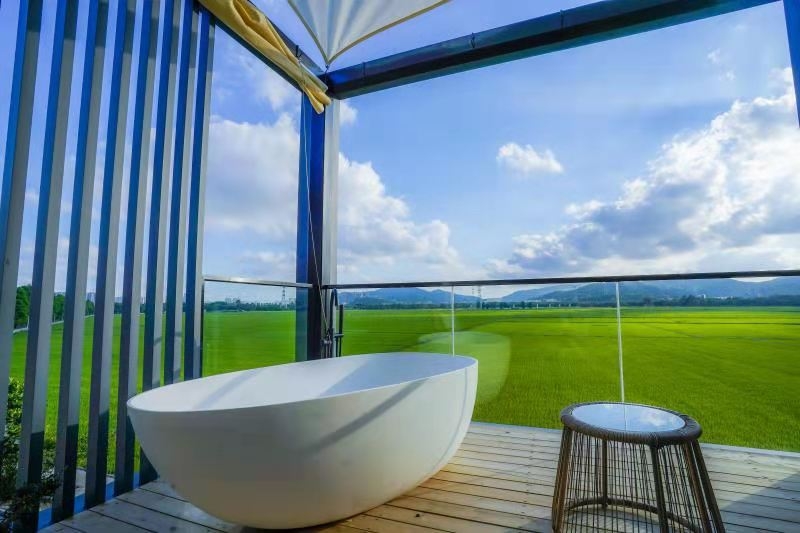 "Zi Zai Ju", a theme homestay that is located in Qixi Village, Guinan Village of Wuguishan District, got its Zhongshan Homestay Registration Certificate days before. "I am very happy to get the first homestay registration certificate in Wuguishan District. It allows us to officially open for business," said the owner Ou Huiyan with smile.

Since the beginning of this year, a total of 10 homestays in Zhongshan have obtained this business license, which shows a clear trend towards standardization in the industry. Seven of these registered homestays are located in Nanlang Town, and 2 are in Sanxiang Town.

"As an experience-based product utilizing the ecological environment, homestay caters to tourists' needs for a personalized experience, and it is of great significance to develop all-for-one tourism, boost rural revitalization, and increase locals' income," said a staff member of the Wuguishan District publicity department, adding that in the future they would strengthen efforts in promotion and provide more support to increase homestays in holding theme activities, so as to attract more artists and tourists to experience farm life in Wuguishan District.
Fang Ying'en, secretary of the Party working committee of Wuguishan District, noted that the homestay industry plays an important role in attracting tourists, stimulating consumption and creating jobs. Wuguishan District will spare no effort to support and foster homestays by improving their quality and taste.
In the next stage, Zhongshan will continue to increase support for the homestay industry and promote the standardized management. In addition, Zhongshan will also organize such events as the Homestay Industry Conference and Best Homestay Nominations to boost the development of the homestay industry and all-for-one tourism.