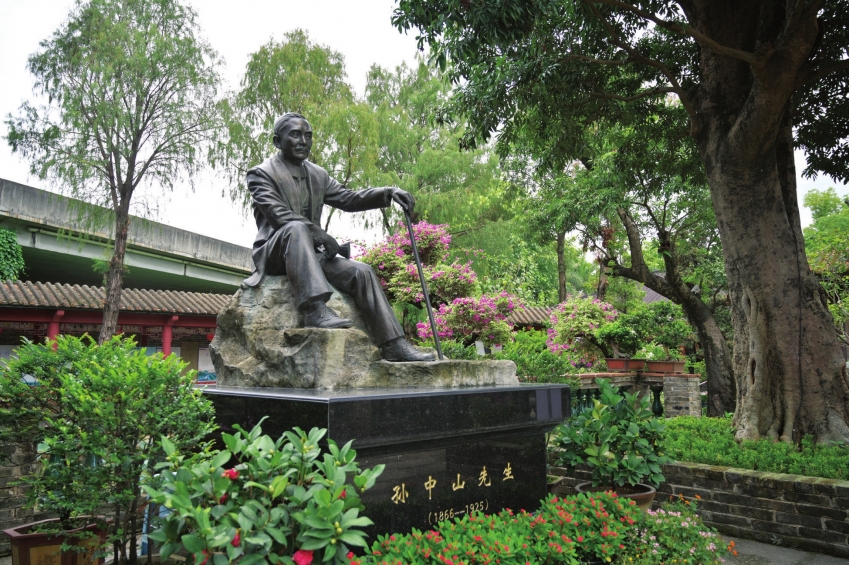 A statue of Dr Sun Yat-sen.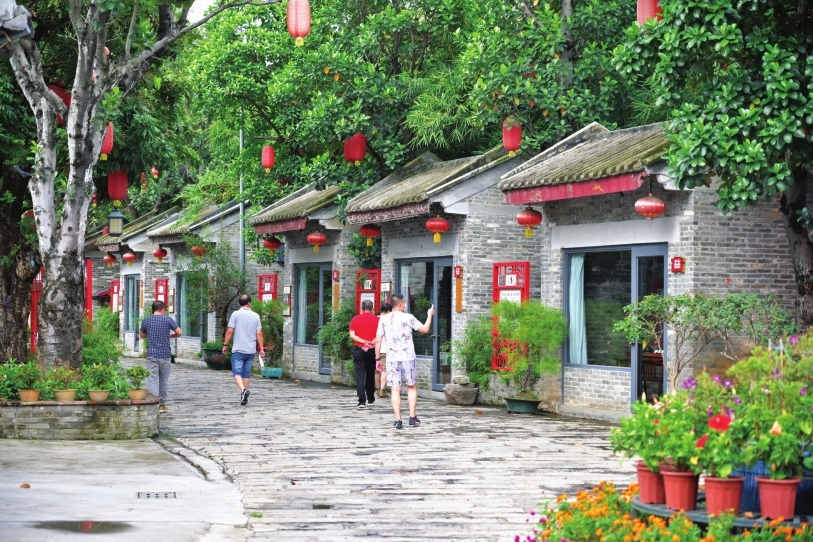 Tourists visit the Lijingyuan Garden.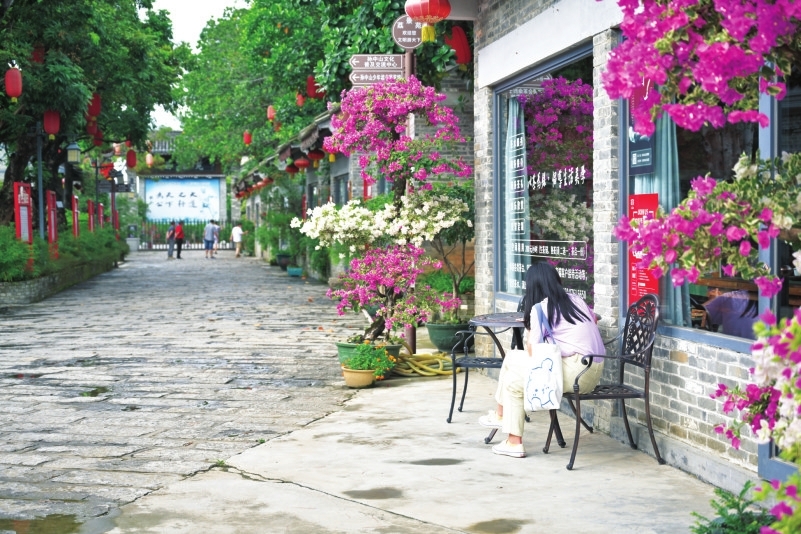 A corner of blooming flowers.

The Lijingyuan Garden, located in West District's Longchang Community, was recently rated as a national 3A tourist attraction. It is also the first national 3A tourist attraction in West District.

The Lijingyuan Garden, sitting under the viaduct of national highway G105, was built in the early summer of 2007 and opened to the public in May 2017.

It is named after dozens of century-old litchi trees here, one of which is more than 800 years old.

Within the garden there are many Lingnan-style buildings. Bronze statues of Dr Sun Yat-sen, carved with his famous sayings, are set up in the garden to promote and carry forward his revolutionary spirit.

Many people living in Zhongshan surrounding cities come here to have fun with their families and friends and experience the Lingnan cultural customs and the great charm of Dr Sun Yat-sen.

To build a national 3A tourist attraction, the Lijingyuan Garden has set up a tourist service center and a Sun Yat-sen Lotus Pool, improved signage such as scenic guide instructions and parking instructions, and upgraded public infrastructure such as toilets.

The Lijingyuan Garden will continue to improve tourism service facilities so as to provide tourists with a cultural leisure center combining catering, accommodation, tourism and shopping services.