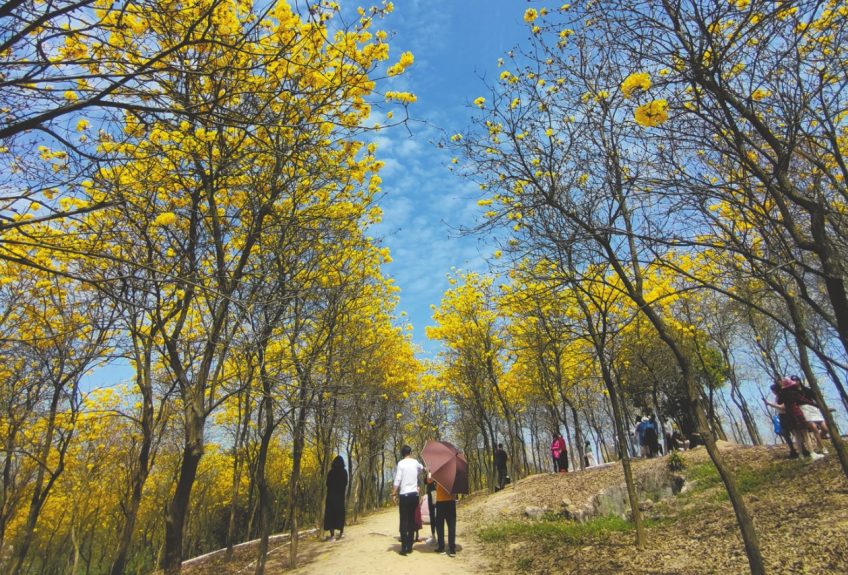 The weather is getting warmer, and tens of thousands of beautiful golden trumpet tree blossoms on Yunti Mountain in Zhongshan's Nanlang District awoke in the spring breeze.

Golden trumpet tree blossoms sway in the wind, and Gesang flowers, zinnias, marigolds and garden dahlias also bloom on the ground.

"It was cold during the Spring Festival period this year, so the golden trumpet tree blossoms have flowered later than before. They will remain in full bloom until around Tomb-Sweeping Day," said the responsible person for the scenic spot, adding that there are more than 1,000 tourists each day on weekdays, and 2,000 to 3,000 on weekends.