Are you ready for the arrival of autumn following the Mid-Autumn Festival? Let's get out there and enjoy the beautiful scenery of Torch Development Zone in autumn with your family and friends!

Deneng Lake

Welcoming visitors with a beautiful archway, Deneng Lake is surrounded by green trees and built with pavilions and corridors on the left and right sides.
Across from the archway and inside the park, the 100-mu lotus pond comes into view, like a piece of jasper inlaid in the middle of the city. The scenery blends in with the surrounding modern exhibition centers and commercial buildings.

Huatuo Mountain Park

Built around Huatuo Temple, Huatuo Mountain Park integrates nature, environmental protection, traditional Chinese medicine, physiotherapy, recreation, and leisure.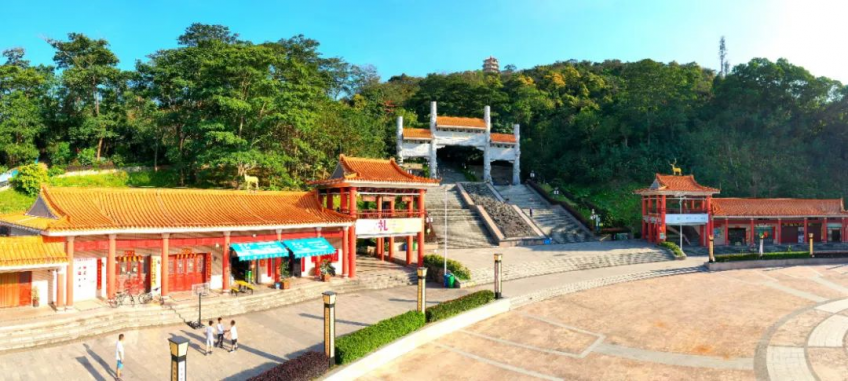 The park has many scenic spots, such as octagonal tower, Huatuo statue, Yaoxiang garden and embossed wall. All of these outline a fresh and undying elegant paradise with beautiful flowers.

Shanzhou Forest Park

Stepping into this slice of quiet countryside in the middle of downtown, visitors may feel that they have stepped into a world full of the songs of birds and the scent of flowers.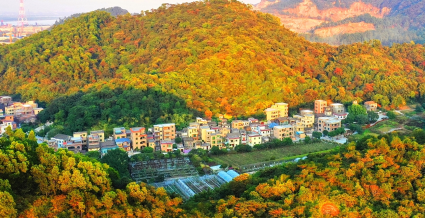 We can also find century-year old houses, ancient temples, ancestral halls, watchtowers and the winding moats. Each of them has their own story.

Yongchun Riverside Park

Yongchun Riverside Park is located along Yanjiang Road in Torch Development Zone. Standing on the embankment, leaning over the fence, and looking at a distance, it's the best way to enjoy the sparkling river view.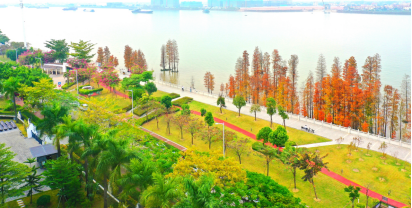 All the way east along Yongchun Riverside Park is the Tonganwei seawall in Zhangjiabian Community, which is also known as "Lovers Road" in Torch Development Zone. It must be so romantic to wander by the sea hand in hand with your beloved.