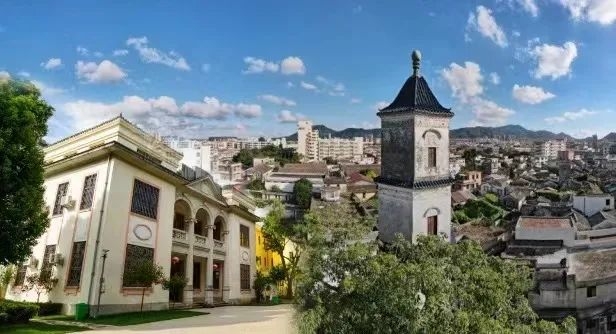 The Department of Culture and Tourism of Guangdong Province announced the fifth batch of demonstration all-for-one tourism zones in Guangdong on September 14, with 22 counties (cities, districts and towns) included. Zhongshan's Sanxiang Town and South District made the list.

Sanxiang Town is the only one in Guangdong that won the "2018 Ecological Livability Award for the Most Beautiful Villages and Towns in China". It has a total of 40 kilometers of greenways, a green coverage rate of nearly 47%, and 17 city-level model eco-villages, including such 2 national model eco-villages as Qiaotou and Nanlong villages. Sanxiang has built a tourism distribution (service) system consisting of tourism service centers, tourism distribution centers and tourism consultation offices.

South District is rich in culture and tourism resources. The 4A tourist scenic spot Zhan's Garden and unique local villages such as Caobian Village, Liaohou Village and Shachong Village have become pupular destinations for Zhongshan citizens and tourists from surrounding cities. In May this year, the South District All-for-One Tourism Distributing Center, located at No.3, Xihuan No.1 Road, was unveiled to provide services in terms of tourism consultation, tourism promotion, rest space for tourists, accommodation reservation and dining reservation.