"Building a batch of leisure parks" is one of Zhongshan's top 10 people's livelihood projects this year. It is reported that Zhongshan plans to advance the construction of 124 parks in 2022, including 95 community-based parks, 11 nature parks, 11 theme parks and 7 urban parks.

As of the end of September, 61 parks had been completed, and some of them have been open to residents.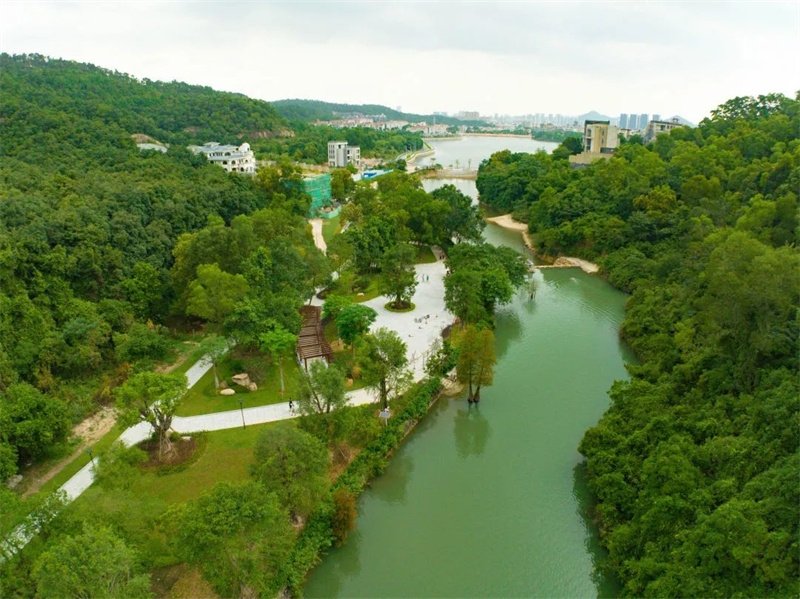 The Xiuli Lake Park in Wuguishan District was open to the public before the National Day holiday.
Parks opened before the National Day holiday:

Wuguishan District: Xiuli Lake Park

Nantou Town: Jiangjun Community Cultural Park (Phase II)

Sanxiang Town: Qianlong Central Park, Tanggan Twelve Warriors Memorial Park, Dabu Xi'an Park, Yongmo Art Square, Yongmo Zhihe Park

Fusha Town: Commercial Plaza Street Park, Niujiao Lixin Park, Fusha Village Park 13

Dachong Town: Qinggang Flag-raising Tower Park, Niujiaotang Park, Mumian Square, Butou Park

Shaxi Town: Shanxi Park, a roadside park on Fenghuang Road

Sanjiao Town: Dongping Fitness Square in Guangming Village

Guzhen Town: 983 Park

West District: Longping Park