Looking down from high above Zuobu Village, wind blows on the rice paddies which hug the winding alleys and extend to the feet of the mountains. The villages lay in a fan-like shape, and at the "fan handle" there is a 600-year-old "lucky forest" that witnesses the village's development. Ancestral halls, folk houses and temples along with western-style buildings stand near the rice fields, decorating the "surface of the fan".

This is an ordinary Lingan-style village, but it enjoys a good reputation due to its status as the hometown of such celebrities as Fang Juzan, founder of the first national capital enterprise, Ou Gengxiang, general manager of Guangdong railway company, Sun Jinfang, pioneer of Chinese steam locomotive sector, Ruan Lingyu, a famous actress of her generation, and Fang Cheng, a cartoon master.

For more than 600 years, Cantonese people, Minnan people, Hakkas and Tankas have gathered here. Under the influence of marine civilization, generations of villagers in Zuobu started to appear on the world stage.
In 1912, Dr. Sun Yat-sen returned to Zuobu Village to pay homage to his ancestors, making this small village stand in the spotlight in the long course of history. Over the past century, Zuobu Village had created its own legendary story.

Nowadays, this village shines even brighter with its profound culture and history. More and more people come here to have a closer look at nature's beauty and explore the colorful culture. The rural revitalization policy also brings in diverse cultures for Zuobu Village to continue its wonderful story.
Old overseas houses stand in Zuobu Village.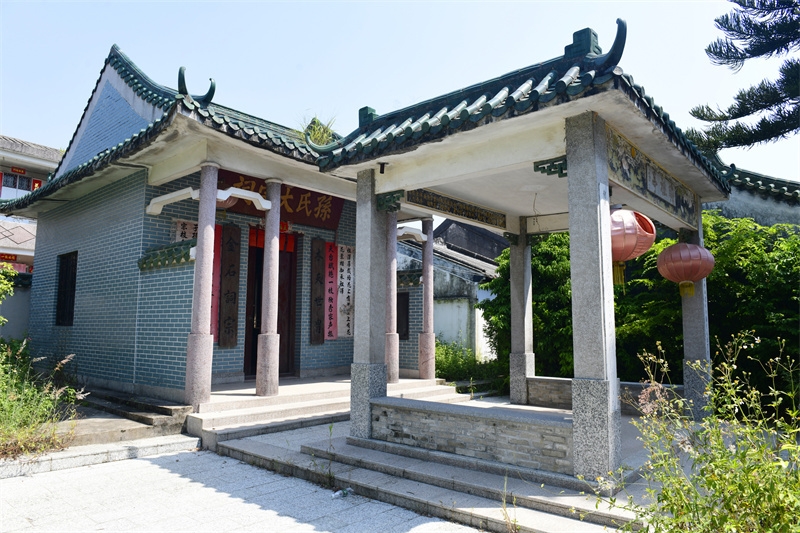 The ancestor worship pavilion and Sun's Ancestral Hall in Zuobu Village.


Zuobu Village.