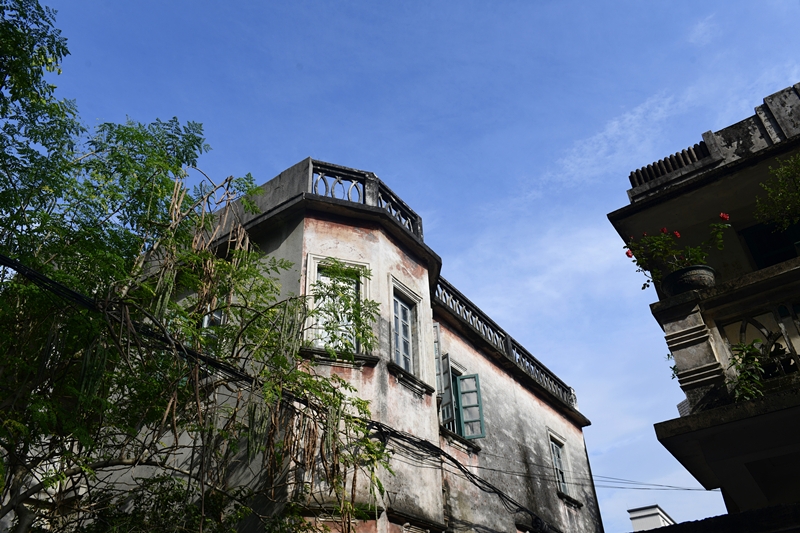 Attaching importance to education and mutual assistance, Anding Village never slows down the pace of civilization. Well-preserved ancient overseas Chinese houses and maintained old flagged roads stay in the hearts of overseas Chinese people who seek roots in the village.

Anding Village, located in the central part of Nanlang District, is a natural village under the management of Nanlang Village. According to the chronicles, the village was formed after Cheng Xulian, a descendant of Cheng Shimeng from Wuxian County, Jiangsu Province, moved here during the Jianyan period of the Southern Song Dynasty (1127-1130). It was named "Anding" (means peaceful and stable life in Chinese) because it was located in a plain with fertile land, and the villagers prayed for long-term stability.

In 1860, a villager named Cheng Li went to Honolulu, Hawaii pioneering the way for other Andin villagers to make a living abroad. Anding currently has more than 300 registered villagers. There are more than 1,000 fellow villagers living abroad, mainly in the United States, Canada, Britain, Australia and Southeast Asia, and most of them are in Honolulu.

The elegant village has given birth to a large number of famous people, including Cheng Duchun, Yang Xianyi's wife, Cheng Weihuang, a famous Chinese leader in Honolulu, Cheng Weinan, co-founder of Honolulu's first Chinese-language newspaper, Cheng Tiangu, co-founder of Sun Yat-sen University, and etc.