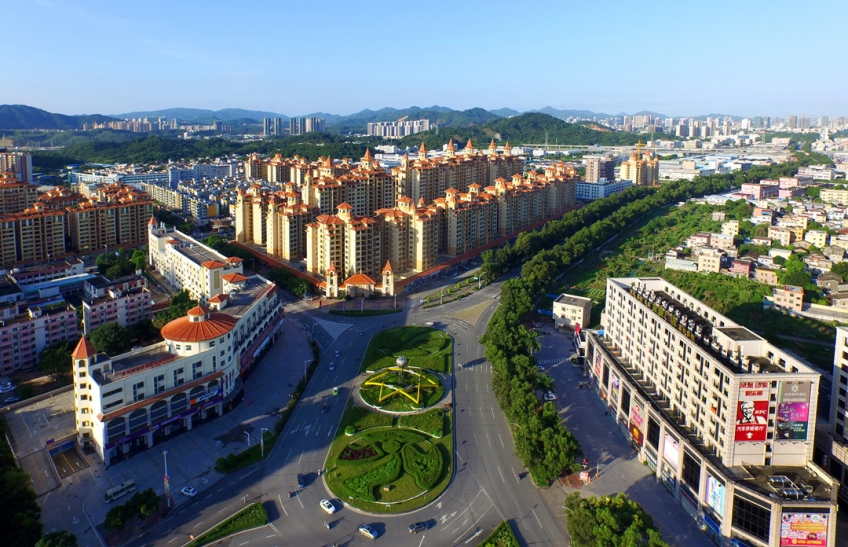 In the early autumn morning, on the side of Jiguang Road in Zhangjiabian Village, Torch Development Zone, a small building with white brick walls integrating both Chinese and Western elements stood stoically, attracting many people to admire. Walking into the building, visitors will find the history of struggle of overseas Chinese from Torch Development Zone.

This small building is the Home of Overseas Chinese of Torch Development Zone. It was transformed from the Shuren Library by funding from Fang Yuxia and other Hong Kong compatriots in 1993, and has become the spiritual home of Chinese at home and abroad.

As one of the most important overseas Chinese home villages in Torch Development Zone, Zhangjiabian used to play a leading role in the whole region. Local publications were named after Zhangjiabian, people went to the market in Zhangjiabian for shopping, and overseas Chinese came back to Zhangjiabian to aid its development.

A hundred years have passed in the blink of an eye and this village, which has attracted many new residents, is now rapidly urbanizing and has become the center of many high-tech industries in Zhongshan. In this process, overseas Chinese from Zhangjiabian, who live far away all over the world, have coordinated hand-in-hand with their hometown and provided support and care to each other.

Zhangjiabian Village has a long history as the hometown of overseas Chinese. As early as the early 19th century, villagers emigrated to Canada, Cuba, Peru, the United States, and Australia. Nowadays, Zhangjiabian fellow villagers live in more than 30 countries and regions around the world.