Gesang flowers bloom in the autumn sun in Lixi Village, Banfu Town, attracting the attention of local people.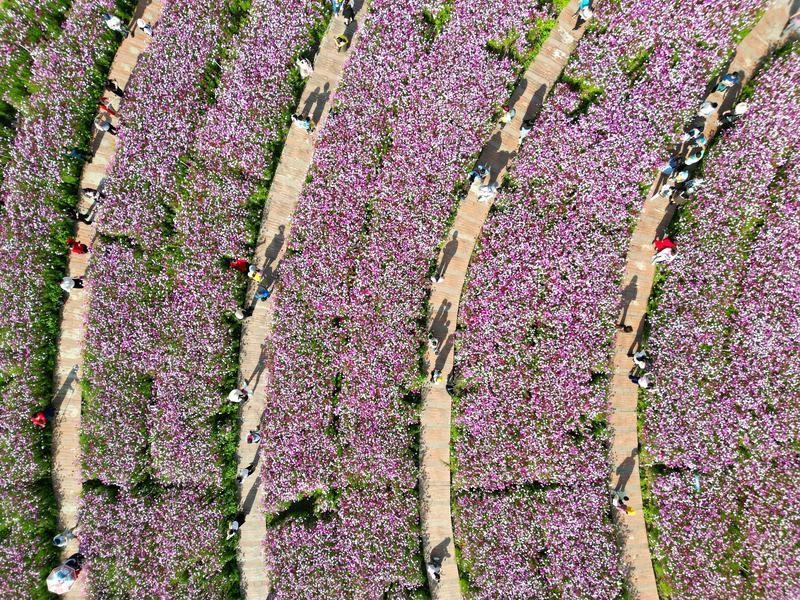 This blooming Gesang flower field is located next to the Lixi education base for Party members.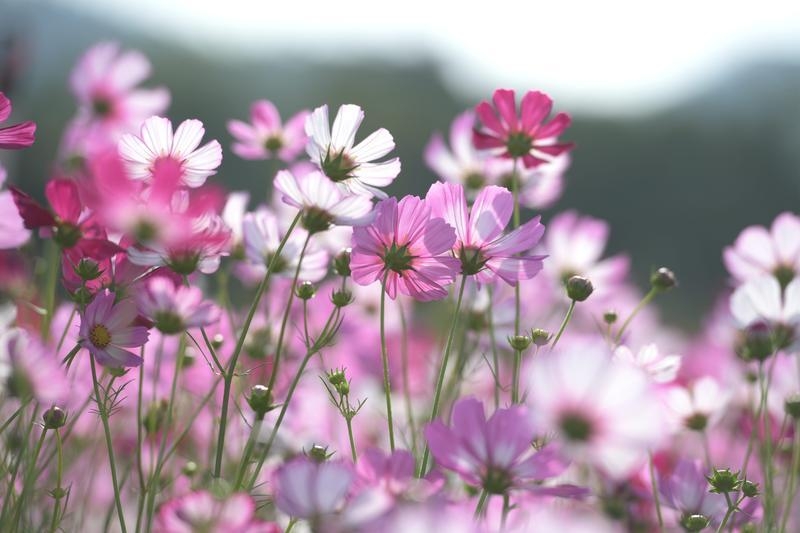 Tourists took out their mobile phones to take pictures and record the unforgettable beauty of autumn.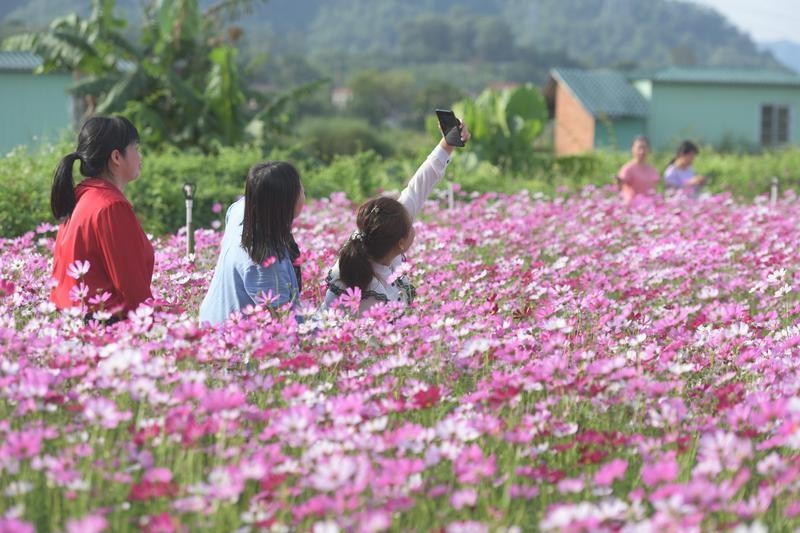 The blooming Gesang flowers appear particularly delicate and charming in the sun.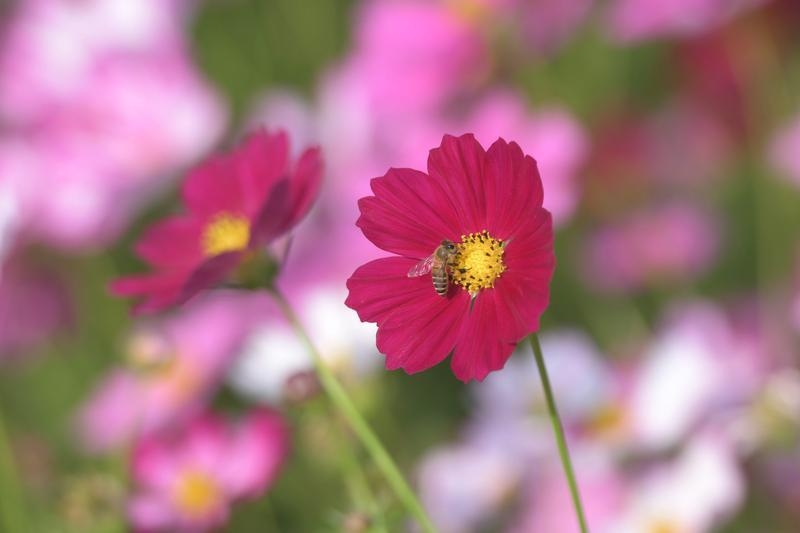 Bees buzz around the flowers and collect honey. [Photos by Miao Xiaojian]