With the advent of the year 2023, bald cypress (or swamp cypress) trees in Zhongshan Arboretum have taken on a new look. Here, some bald cypress trees have turned red, some are turning from yellow to red…Bald cypress trees, changeable in colors, present a colorful and beautiful picture with the blue sky and green water.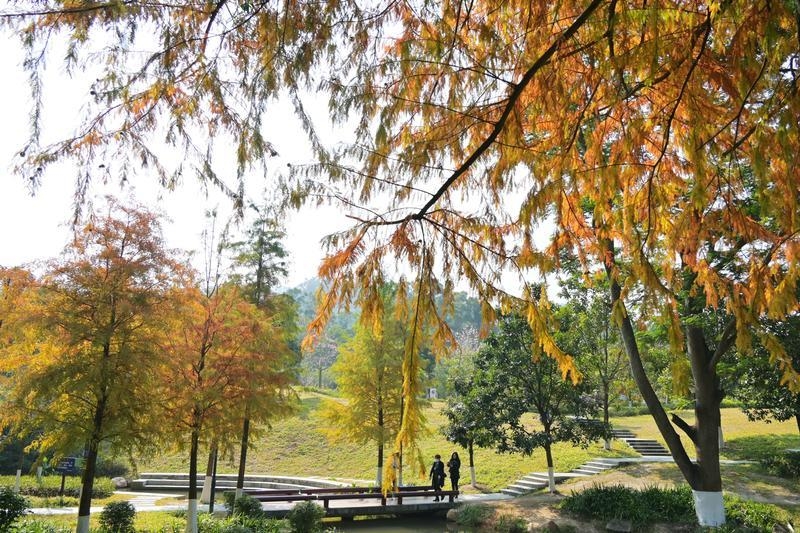 Citizens strolled in Zhongshan Arboretum as if they were in a colorful and beautiful picture.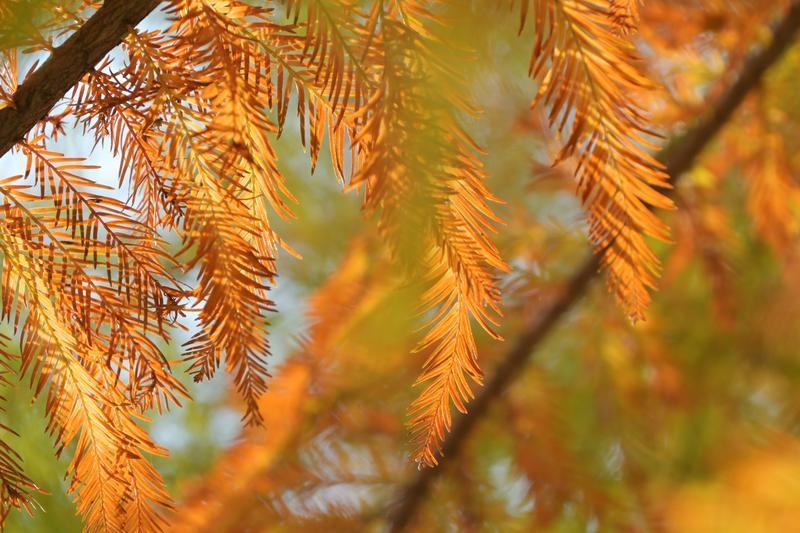 Bald cypress leaves are like brightly colored feathers.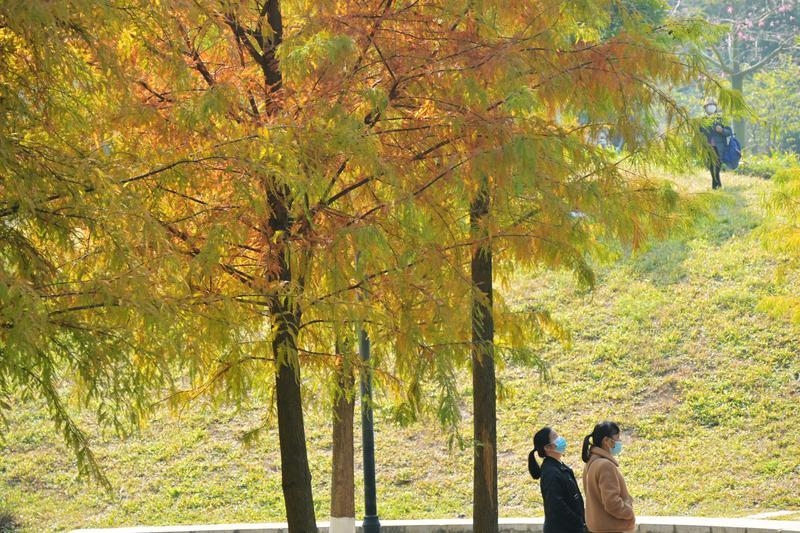 Citizens admired the beauty of bald cypress trees.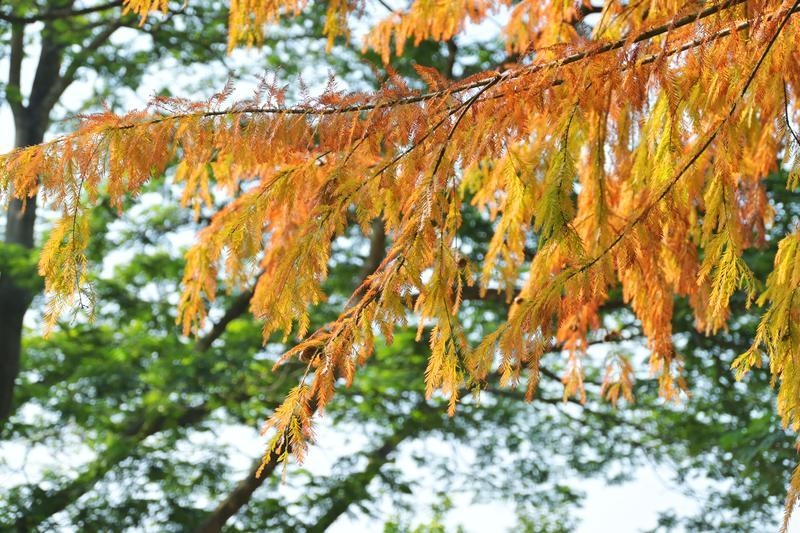 Orange bald cypress trees contrast finely with the surrounding greenery.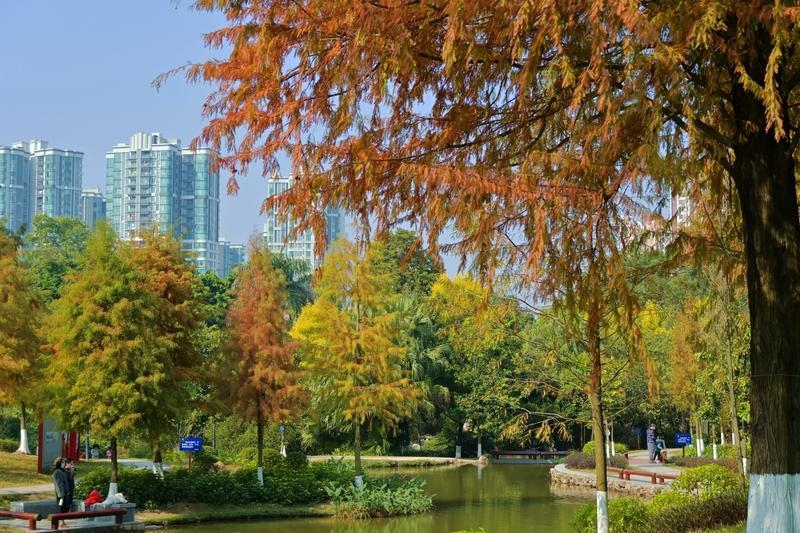 Picturesque scenery in Zhongshan Arboretum. (Photos/Miao Xiaojian)