During this year's Spring Festival holiday, Zhongshan Studio City and Guangdong Sharp Sense Media's Youxi World jointly present the Spring Festival Trans-space Night Tour activity, which integrates Zhongshan Studio City's architectural features and elaborate programs to show how Chinese people at different times or in different parts of the world celebrate the Spring Festival.
After six months of operation, the Youxi World Immersive Interactive Studio has become a popular destination for many, and fascinated foreign friends. They are dressed in Han costume to experience an immersive time-travel journey.

Whether you 'time-travel' to the Chang'an Town, or walk in the Republic of China-style streets or romantic Western-style streets, you can experience the lively atmosphere of the Spring Festival, and stand a chance of coming across the "descending god of wealth", "theatrical celebrities" and "Kung Fu superstars" who will give you surprises for the Year of the Rabbit.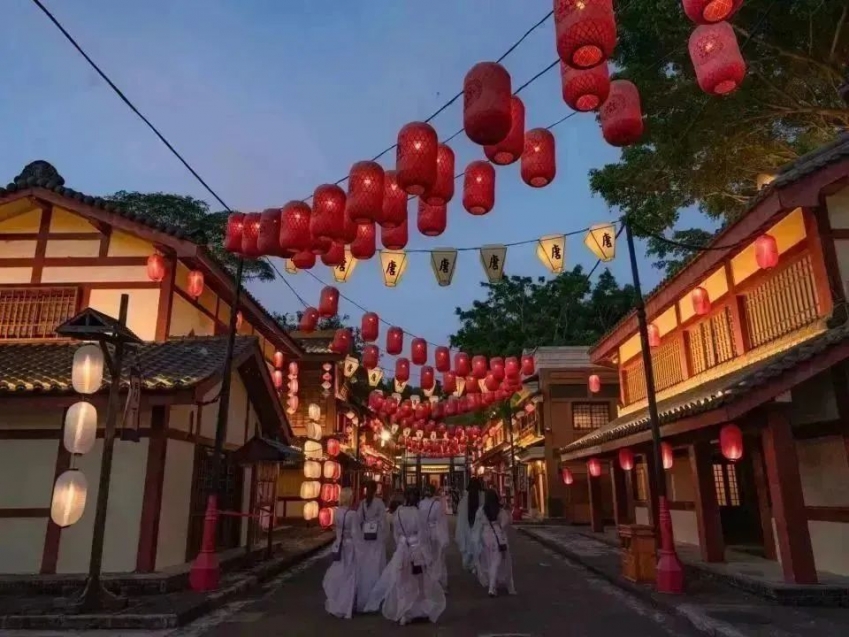 There will also be a three-hour time-travel drama - "Celebration of the Year of the Rabbit - Romance across the Spring Festival", in which dozens of performers will take the audience through a romance beyond time and space.