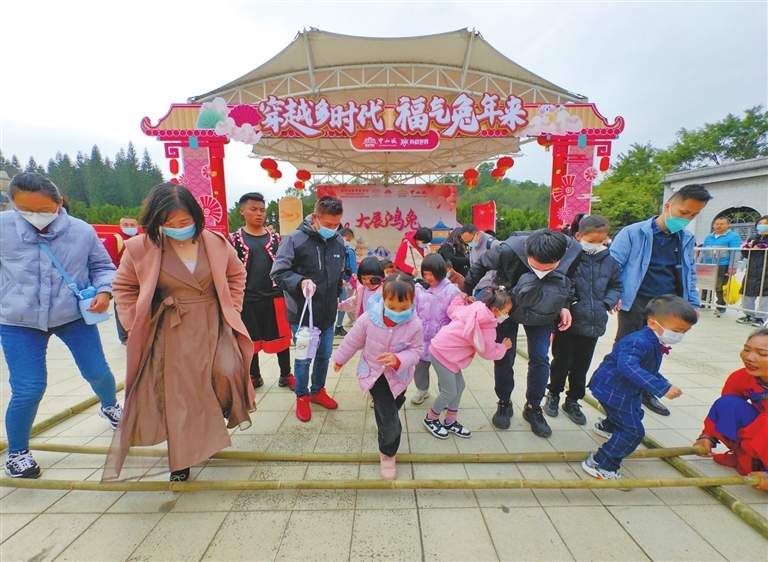 On the fourth day of the Chinese New Year, tourists were playing games joyfully in Zhongshan Studio City. [Photo/Wen Zhicheng]
About 6 pm on January 27, the sixth day of the Chinese New Year, there were still many visitors at Xingzhong Plaza, a popular tourist destination in Zhongshan during the Spring Festival holiday. According to statistics, during the seven-day holiday, Xingzhong Plaza registered a total vehicle volume of about 21,000 units, a total passenger flow of about 100,000 people and a total business turnover of more than 4 million yuan.

Tourist numbers of the Museum of Dr. Sun Yat-sen, Zhongshan Studio City, Zhan's Garden among other scenic spots in Zhongshan also increased significantly and returned to the level of the 2019 Spring Festival from January 22 to 25.