Winter has left and spring has arrived, and the city is full of blooming flowers. Let's enjoy the beautiful "seas of flowers" across Zhongshan!

Nanlang District: Yuntishan Flower Sea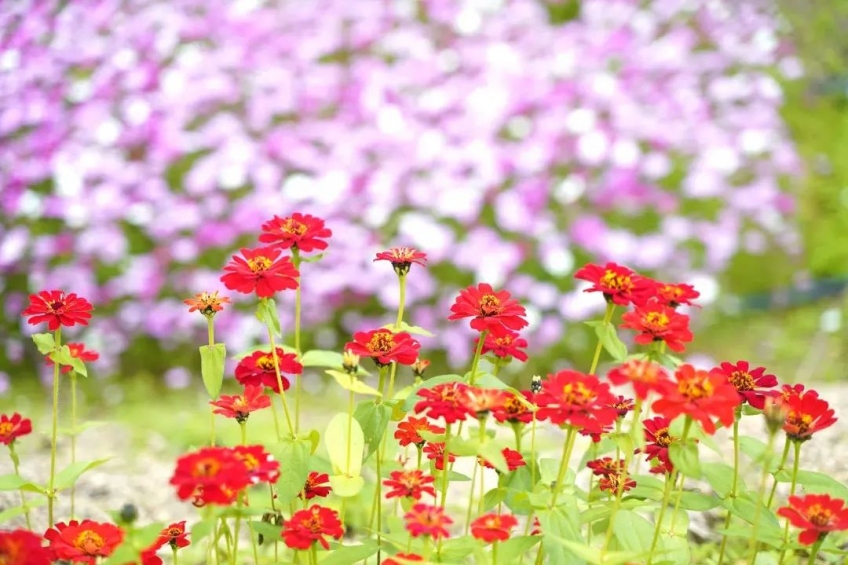 This year's Yuntishan Flower Sea includes the "Jungle Flower Sea" scenery as well as rosy and golden trumpet trees. Flowers spread all over the mountains, colorful and spectacular.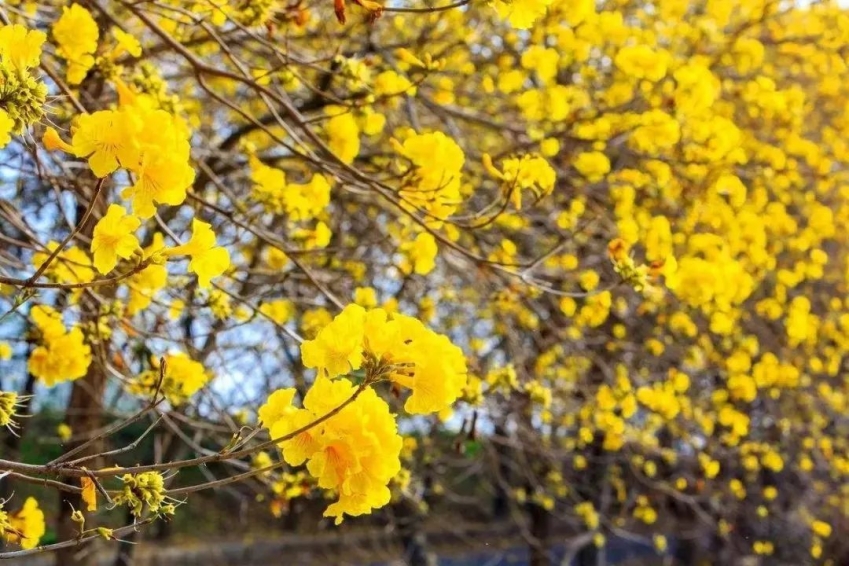 Within the flower sea, you may feel very fantastic as if you had entered a fancy fairy tale world.

Galsang flowers, marigolds and French marigolds are all in full bloom and contend in beauty and fascination.

Address: Yuntishan Flower Sea, Nanlang District, Zhongshan City

Nanlang District: Galsang Flowers

Zuobu Village in Nanlang Town has a long history. It has combined natural scenery with traditional historical culture, and Galsang flowers are in full bloom here at the moment.

At the beginning of the new year, come to Zuobu Village with your family and friends, stew chicken and fly kites in the field, and enjoy the beautiful Galsang flowers!

Address: Zuobu Village, Nanlang District, Zhongshan City

Tanzhou Town: Cherry Blossoms

Take a walk in the cherry blossom forest in Happy Valley in Tanzhou Town and have a very good time here in the charming spring.

Mild sun obliquely shines in quiet and graceful pink and white, and numerous petals form a breathtaking cherry blossom rain.

Besides cherry blossoms, other flowers are also in full bloom and contend in beauty and fascination in the garden.

Address: Qianjin Village, Tanzhou Town, Zhongshan City

South District: Zhongshan Arboretum

Though it does not snow in Zhongshan, plum blossoms are already quietly in full bloom in the cold wind, which has forecast the approach of spring.

Address: Intersection of Nanhuan Road and Yong'an No.1 Road, Zhongshan City

East District: Zimaling Park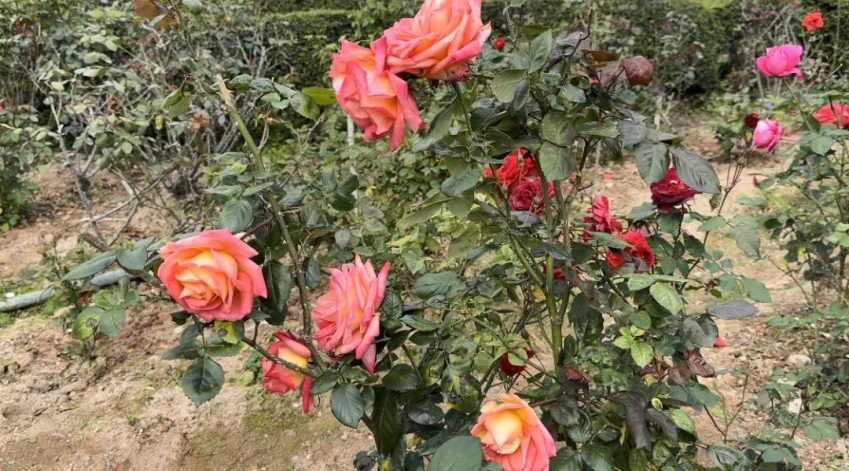 Rose is a pronoun of romance. In Zimaling Park, various roses have lived up to their promises to spring and they have beautifully bloomed.

Address: Bo'ai No.6 Road, Xin'aoling Community, East District, Zhongshan City