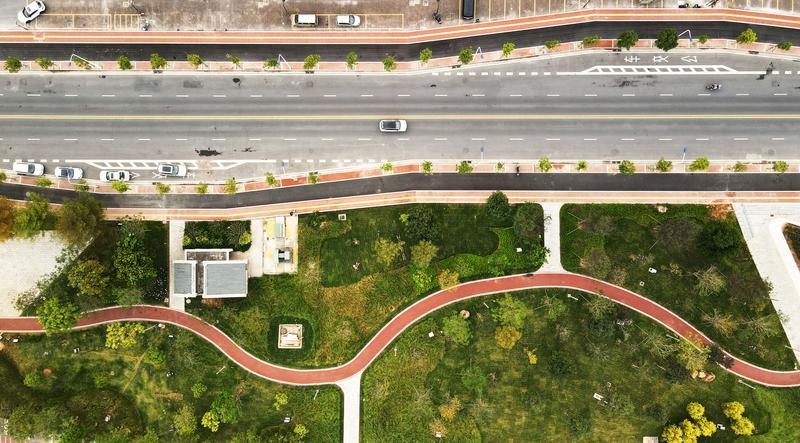 Egrets fly trippingly over the shimmering Qijiang River, and the newly planted Pennisetum on the bank danced with the wind. The red flowers in the distance swayed beautifully…On February 13, the Qijiang Greenway partially opened to the public.

As the mother river of Zhongshan, the Qijiang River, alongside its both banks, is the origin of city memories for Zhongshan people, and the Qijiang Greenway project is a symbol of the improving urban environment of Zhongshan city.

The Qijiang Greenway starts at Guangzhou-Macao Expressway and ends at Hengfa Street in South District. With a full length of about 15.5 kilometers, the Qijiang Greenway connects Torch Development Zone, East District, Shiqi District and South District.
The opened sections cover Yijiang Road, Yanjiang Road, part of Qingxi Road, Huaguang Road, part of Yanjiang Road in South District, and most riverside areas of the Central Power Plaza.

According to the plan, after the project is completed, runners in Zhongshan can run all the way along the jogging track of the Qijiang Greenway from Haosi Road in Torch Development Zone to Hengfa Street in South District, passing through the Zhongshan Talent Park, Butterfly Bridge Community Sports Park in East District, Dongming Bridge Aquatic Plant Park among many small riverside parks to enjoy the great river view.