As the weather is getting warm, Zhongshan is like a "fairy world" in the spring sunshine. Flower viewing has become the top choice for people in Zhongshan. Here are some good destinations for spring outing.

Miaoyuan Flower and Tree Farm

There are a large number of golden trumpet trees in Miaoyuan Flower and Tree Farm, which lies to the west of Fazhan Road in Baoyu Village, Henglang Town. Go for this unique view of spring at weekends.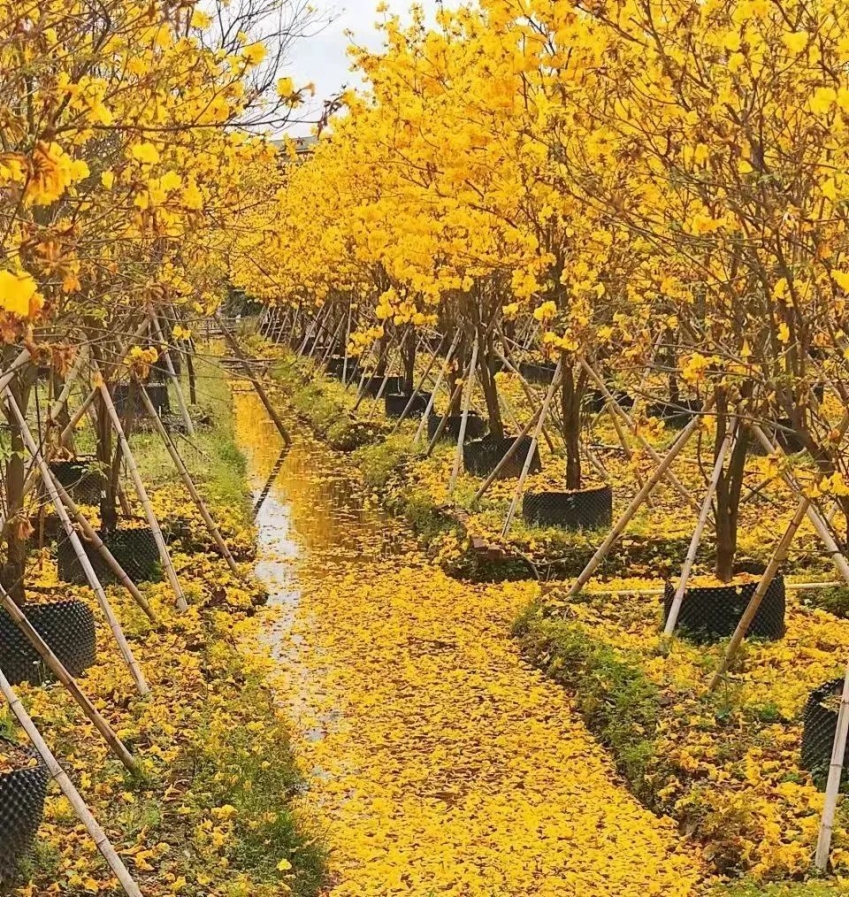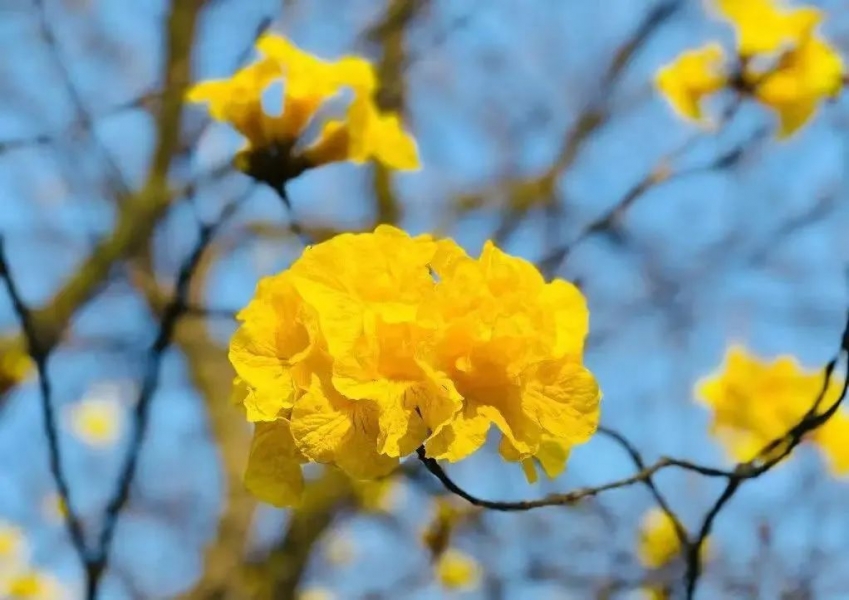 Huatuo Mountain Park

On a sunny spring day, the fiery-red fruits of Ilex rotunda in Torch Development Zone's Huatuo Mountain Park are as bright as watercolor paintings against the green trees around, attracting tourists in an endless stream.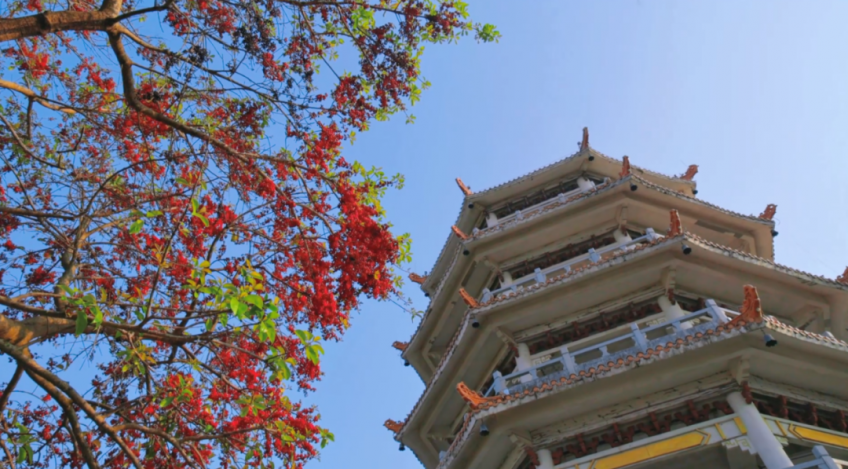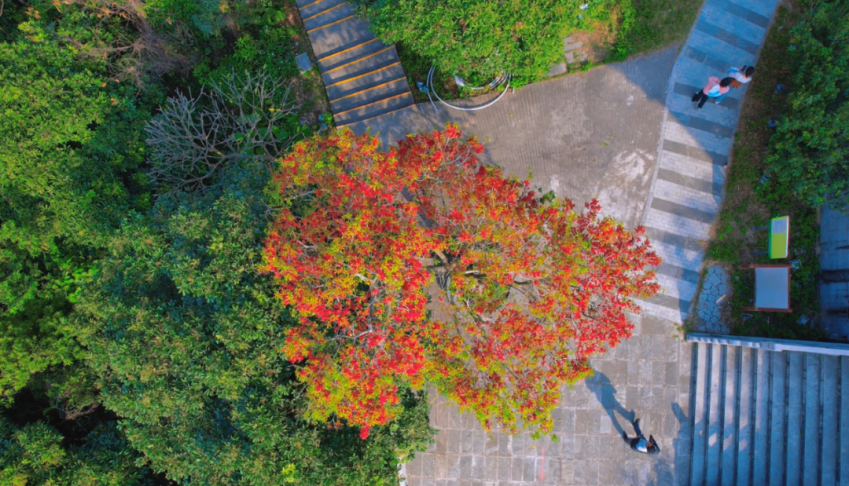 Yunti Mountain Flower Sea

In Yunti Mountain Flower Sea in Nanlang District, nearly 10,000 golden trumpet trees are in full blossom, with their flowers swaying in the wind.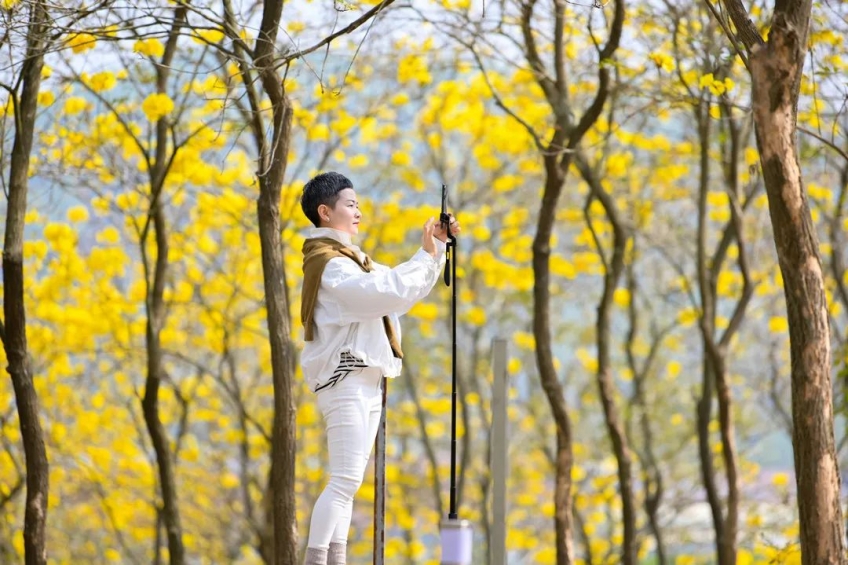 Deneng Lake Park

In Torch Development Zone's Deneng Lake Park, Bauhinia variegata is in full bloom, delighting the eyes of tourists immersed in the beauty of spring.