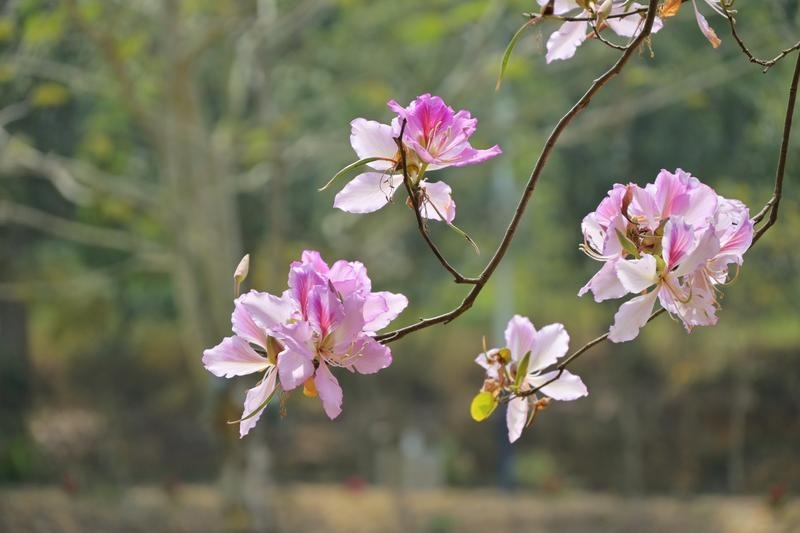 Orchid trees in full bloom.

In Zhongshan's Tianxin Forest Park, Bauhinia variegata (commonly known as the orchid tree), is in full bloom in the spring sunshine. The pink flowers dress up the park.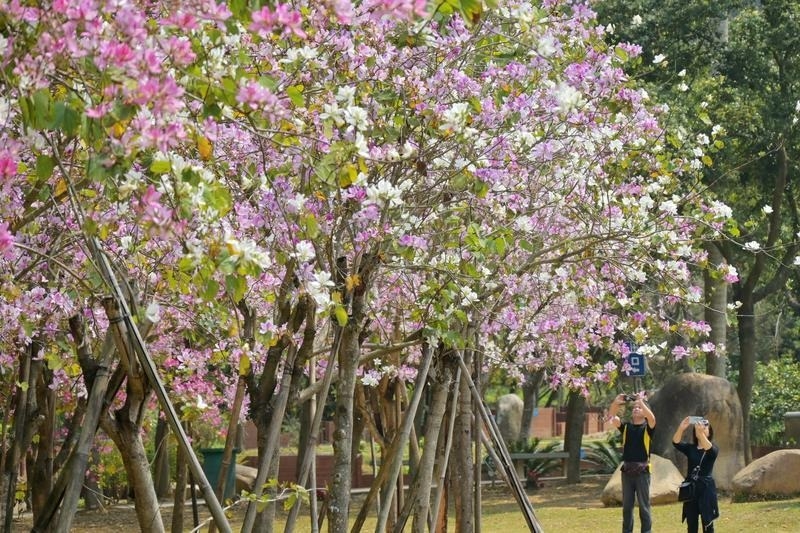 Citizens are taking pictures of orchid trees.

Many people came to Tianxin Park to view flowers or have picnics, feeing the breath of the spring.

Visitors are strolling in Tianxin Park.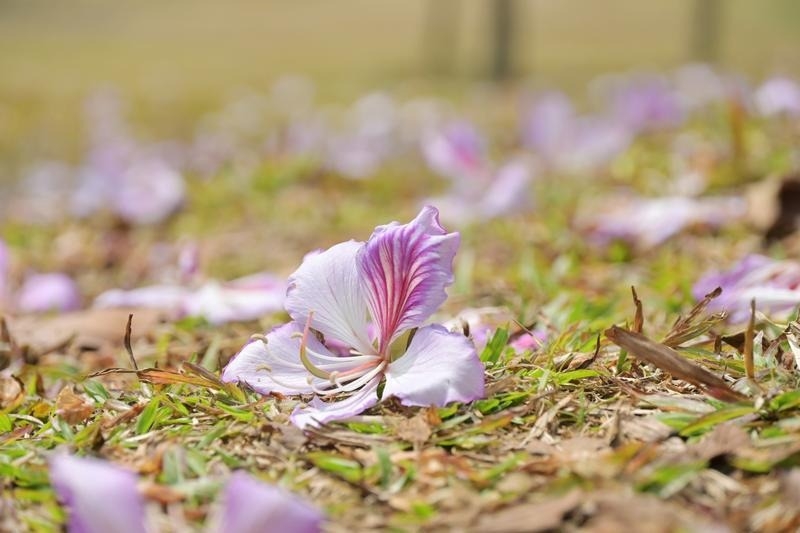 Fallen flowers of orchid trees. (Photos/Miao Xiaojian)